Any group or individual that wishes to manufacture, distribute or advertise a product or service bearing the marks of our various clients must first obtain a license from the trademark owner. The name, logos, emblems, nicknames, symbols, mascots and other identifiable marks of our clients are legally recognized intellectual property protected by United States trademark laws.
A license involves signing an agreement (contract) with the trademark owner(s) in which the licensee (vendor) agrees to comply with various provisions. The following is a summary highlighting the main provisions contained within the License Agreement for each of our clients:
License
The trademark owner grants non-exclusive licenses for the use of its marks.
Quality Standards
Licensee must provide a representative sample of the product(s) proposed to be sold. Samples are to be sent to Affinity Licensing at the address below. For custom products, licensee must submit all designs for approval through the Affinity Gateway prior to production, marketing, and/or sale.
Affinity Product Review
9 Wheeler Ave
Cortland, NY 13045

Royalties
Licensee agrees to pay a royalty, based on the gross sale of the product or service, for all licensed products sold by licensee. The royalty rate is set by the trademark owner and may vary from client to client.
Reporting
Licensee must report sales and pay royalties on a quarterly basis (within thirty (30) days of September 30, December 31, March 31, and June 30).
Term
One year agreement, automatically renewing each year unless terminated by either party.
Termination
The organization(s) can terminate upon written notice if licensee fails to observe the terms of the agreement.
Insurance
Licensee must maintain a $1 million comprehensive general and product liability insurance policy naming "Affinity Licensing's clients" as additional insured.
Prior to executing any agreement, the licensee should read it carefully as the above outlines only major terms under the agreement.
Once a potential licensee remits a non-refundable application fee per organization with whom they would like to become licensed, the application is considered "submitted" and we will begin our review procedure.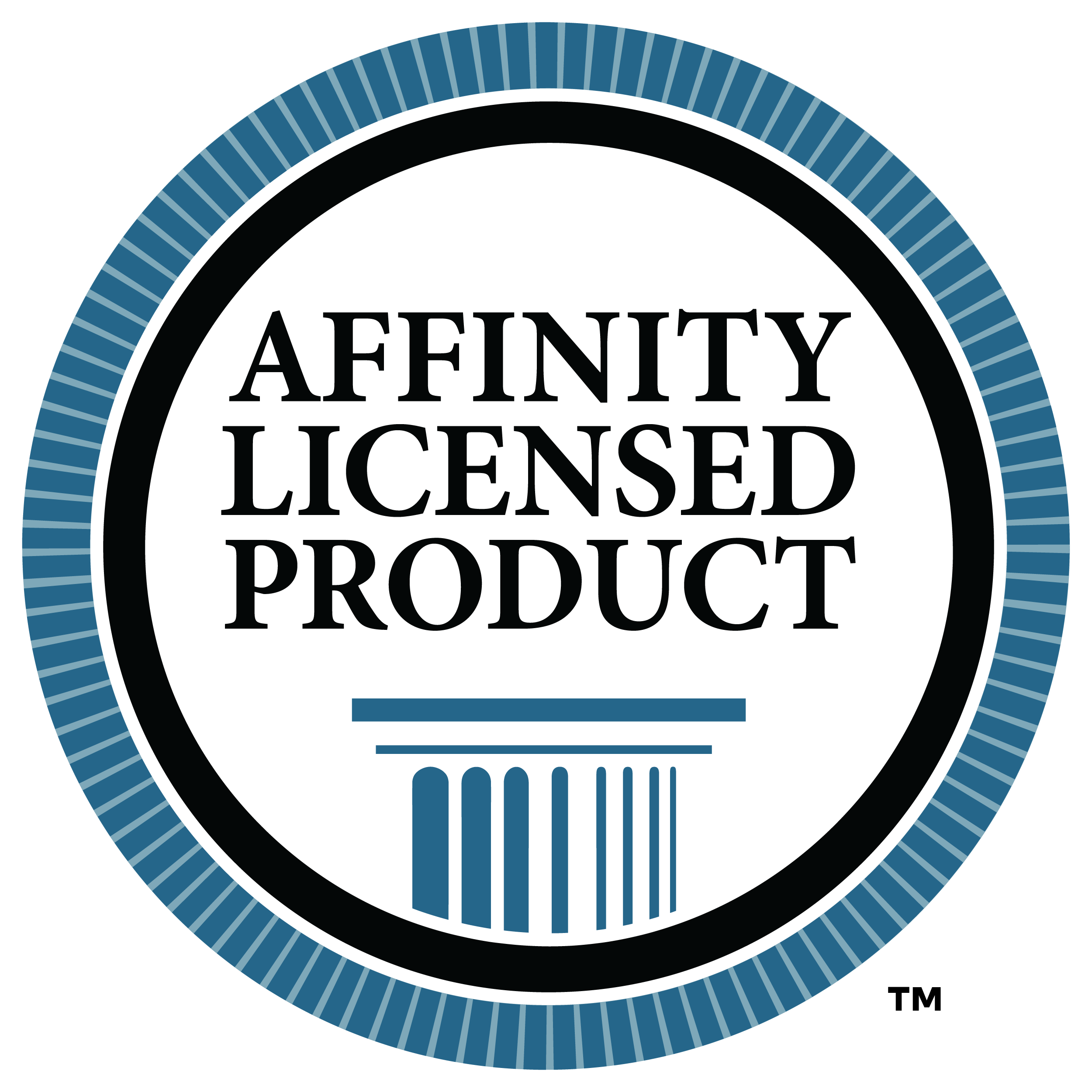 Our goal is to license companies who are dedicated to providing quality products and services with fair prices.
Our clients represent a large and unique audience whose affinity to their institution or organization is strong and in high demand. These trademark owners encourage all vendors to apply to become licensed.
If you have any further licensing questions,
please contact us.