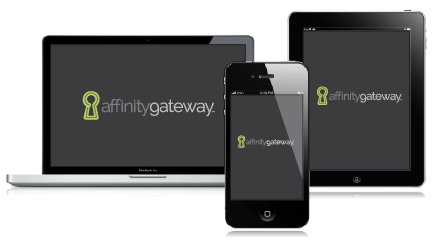 Affinity is a licensing, marketing, public relations, and design firm with our main office in Carlsbad, CA. We are an industry leader specializing in trademark licensing services to colleges, associations, and greek organizations. We work with thousands of wholesale and retail vendors to deliver licensed goods and services at the highest quality.
Current openings
in Carlsbad, CA
---
Senior Full-Stack Software Developer
As a senior full stack software developer at Affinity, you'll be key in the continued development and expansion of our core software platform and in the launch of next-generation technologies designed to revolutionize the licensing industry. This position has responsibilities encompassing our full tech stack, from technical infrastructure reliability to the development of new innovative features. You'll participate in all stages of development and collaborate with our senior leadership team to solve problems and build innovative solutions.
| | |
| --- | --- |
| Term | Full-Time, 40 hours/week |
| Compensation | Salary + Health + Dental + 401k Benefits |
| Education | Bachelor's Degree |
| Experience | 2 years related experience required |
| Reports To | Vice President of Technology |
Minimum Requirements
Four-year college degree in computer science, computer engineering or other related technical discipline
2+ years of experience with PHP, additional experience with other languages, like Go, Java, C#, or Python preferred
2+ years of experience with JavaScript/Typescript, and familiarity with React
2+ years of experience with Laravel, Ruby on Rails, or a similar backend "MVC" framework
Strong experience with SQL (preferably MySQL) -table design, query optimization, best practices
Experience working with stakeholders to propose and define requirements
Ability to transform functional requirements into specifications and functional features
Preferred Experience
4+ years of PHP experience
Prior experience in a senior or lead role
Deep understanding of Typescript or another strictly typed language
Experience with Ansible or another configuration management (CM) tool
Experience with CI/CD pipelines
Duties
Support, monitor, and improve our core infrastructure
Engage with our leadership team to design and build new feature concepts
Coordinate with other developers to develop and deploy innovative new features
Identify innovative software solutions to address business needs and user feedback
Perks and Benefits
Paid Holidays and Personal Time Off
401k Retirement Savings
Annual Profit Sharing
Employee Health Benefits
Casual Dress Code
Open and Collaborative Environment
Ambitious and Compassionate Team
Affinity has a physical office in Carlsbad, CA where most employees are based. We also have employees who work remotely. We invite candidates interested in in-office, hybrid, or remote work to apply for this position.
If interested, please submit a resume to careers@affinitylicensing.com.
APPLICANTS PLEASE TAKE NOTE: This is a position where attention to detail is critical. In this spirit the best applications will show that you have researched (and obtained some understanding about) our company.